Curriculum help during Covid-19
Website that support a range of subjects
ABCYa! ABCYa! provides over 400 fun and educational games for grades PreK through 6. Our activities are designed by parents and educators, who understand that children learn better if they are having fun. American Site
BBC learning This site is old and no longer updated and yet there's so much still available, from language learning to BBC Bitesize for revision. No TV licence required except for content on BBC iPlayer.
Blue Peter Badge A Blue Peter badge is a special award given to people who appear on the show, or can be earned by posting in an application. Applicants must be 6 to 15 years old.
Brainpop Make any room a classroom. BrainPOP is here to help you and your curious learners stay informed and on-track with free access during school closures.
DK Find Out Download for free teaching resources and lesson plan ideas for using DK Find Out!'s engaging visual content to deliver the curriculum to your class.
e-Learning For Kids Free and fun digital education for children worldwide.
YouTube Free School Free School is a safe and friendly place to expose children to famous art, classical music, children's literature, and natural science in an age-appropriate and kid-accessible way.
Highlights is a diverse and inclusive family of products for kids from birth to 12.
Khan Academy Sign up for many different lessons
Kids Learning Tube Kids Learning Tube educates kids through music and animation in a fun and unique approach to learning.
Not Another Mummy 58 activities for kids when you're on lockdown.
PBS Learning Media Bring the World to Your Classroom. PBS and your local station have curated free, standards-aligned videos, interactives, lesson plans.
Scholastic 4 learning opportunities a day
The Artful Parent Want lots of fun and creartive ideas and activities to do with your kids at home these next few weeks? These are family activities that you can do right now with your family, while you are stuck at home during the coronavirus situation (or any time you're looking for some extra ideas and activities).
The Imagination Tree In these uncertain times with self-isolation within families and social distancing from the wider community, I've put together a really practical and helpful stay at home survival guide for parents to use while their children are at home. I hope you find it helpful, spread it far and wide with others.
The Kids Should See This Smart videos for curious minds of all ages.
Toy Theater Toy Theatre is an online game website for kids, chock full of interactive art games, fun reading games, and cool maths games.
Urbrainy Give your child a positive early introduction to the world of Maths and English. Start helping your child today with our great resources, ensuring a lifelong enjoyment.
Twinkl - use the code UKTWINKLHELPS for 1 months free access.
Classroom Secrets - Sign up for access during school closure.
BBC school radio - A range of curriculum area supported here.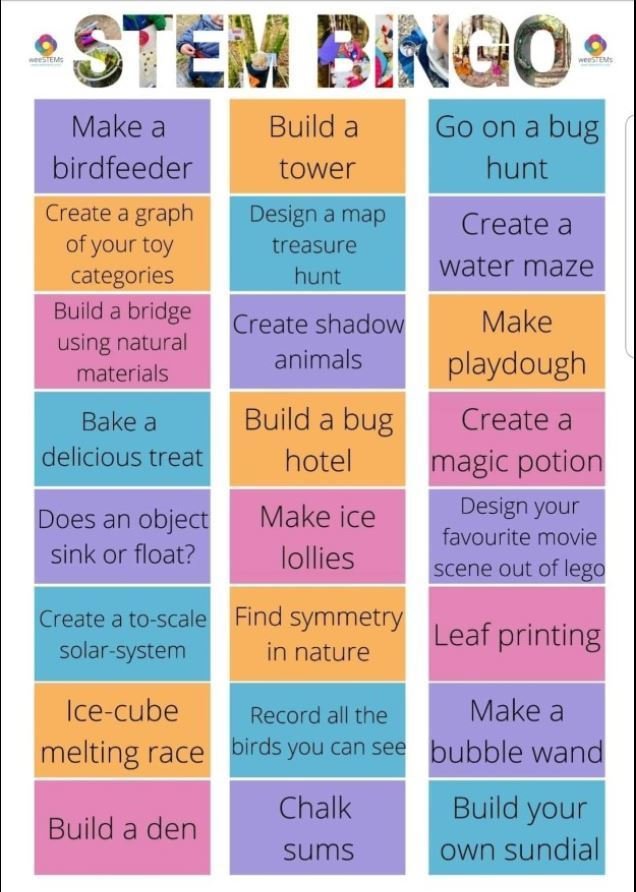 Maths
Cool Maths Games - A range of activities and games
Math Game Time Math Game Time is your destination for the best math games and homework help online. Our games are fun, educational and trustworthy. Math Game Time was created by educators to help kids succeed. Our goal is to provide a fun, educational playground for students in Pre-K through 7th grade to excel in math.
PBS Kids Math learning programme.
Prodigy Maths The engaging, curriculum-aligned math platform loved by over 50 million students, teachers and admins.
Daily maths lessons for Years 3-6 These go live at 9am each morning
Splash learning - sign up for free activities
Times Tables Rock Stars In either paper form or online, Times Tables Rock Stars is a carefully sequenced programme of daily times tables practice.
My Mini Maths - Access to daily lessons
White Rose Maths - Regular maths lessons available to parents
The Maths Factor - Carol Vorderman's maths site for 4-11 year olds.
Computing
Blockly Games Blockly Games is a series of educational games that teach programming. It is designed for children who have not had prior experience with computer programming. By the end of these games, players are ready to use conventional text-based languages.
Geek Gurl Diaries Like Raspberry Pi, Arduino, Python, Programming, Computer Science, Logic, Electronics, and being geeky and awesome? I do, so I started to make videos for people like me! Welcome to the Geek Gurl Diaries, where us gurl's discuss, create, demo and interview all things geek. If you have ideas for videos or tutorials, or you know someone cool I could interview then please get in touch.
Scratch: Program Your Own Interactive Stories, Games, & Animations
Tynker Coding Made Easy. Free access to premium coding courses during school closures! Everything needed to learn computer programming the fun way! Ages 5+.
Touch typing - Learn a life skill here
Science
Mystery Science Open-and-go lessons that inspire kids to love science!
National Geographic Kids National Geographic Kids is everything an inquisitive young mind needs. Our mission is to get kids excited about their world. They have so much fun reading our magazine or browsing our website they won't even realise they're learning!
National Geographic Kids National Geographic Kids makes it fun to explore your world with weird, wild, and wacky videos! Videos featuring awesome animals, cool science, funny pets, and more, are made just for curious kids like you. So pick a topic you love and start watching today!
Nature Detectives Nature Detectives was created as a way to engage, educate and enthuse children and young people with a lifelong love of, and concern for, the natural world. It has become a recognisable and reliable source of activities for children, families and educators alike.
Science Channel Learn about outer space, leading scientific exploration, new technology, earth science basics, and more with science videos and news from Science Channel.
Science For Kids Science Kids is the home of science and technology on the Internet for children around the world.Learn more about the amazing world of science by enjoying our fun science experiments, cool facts, online games, free activities, ideas, lesson plans, photos, quizzes, videos & science fair projects.
Science Max Learn about outer space, leading scientific exploration, new technology, earth science basics, and more with science videos and news from Science Channel.
SwitchZoo Animal Games Learn about animals with SwitchZoo. Complete at least three activities each day and keep a list of your progress!
Visit NASA Download NASA's app and start your space exploration! Write about your experience!
Lessons from WWF Find regular lessons in May here