Take a virtual tour of Year 6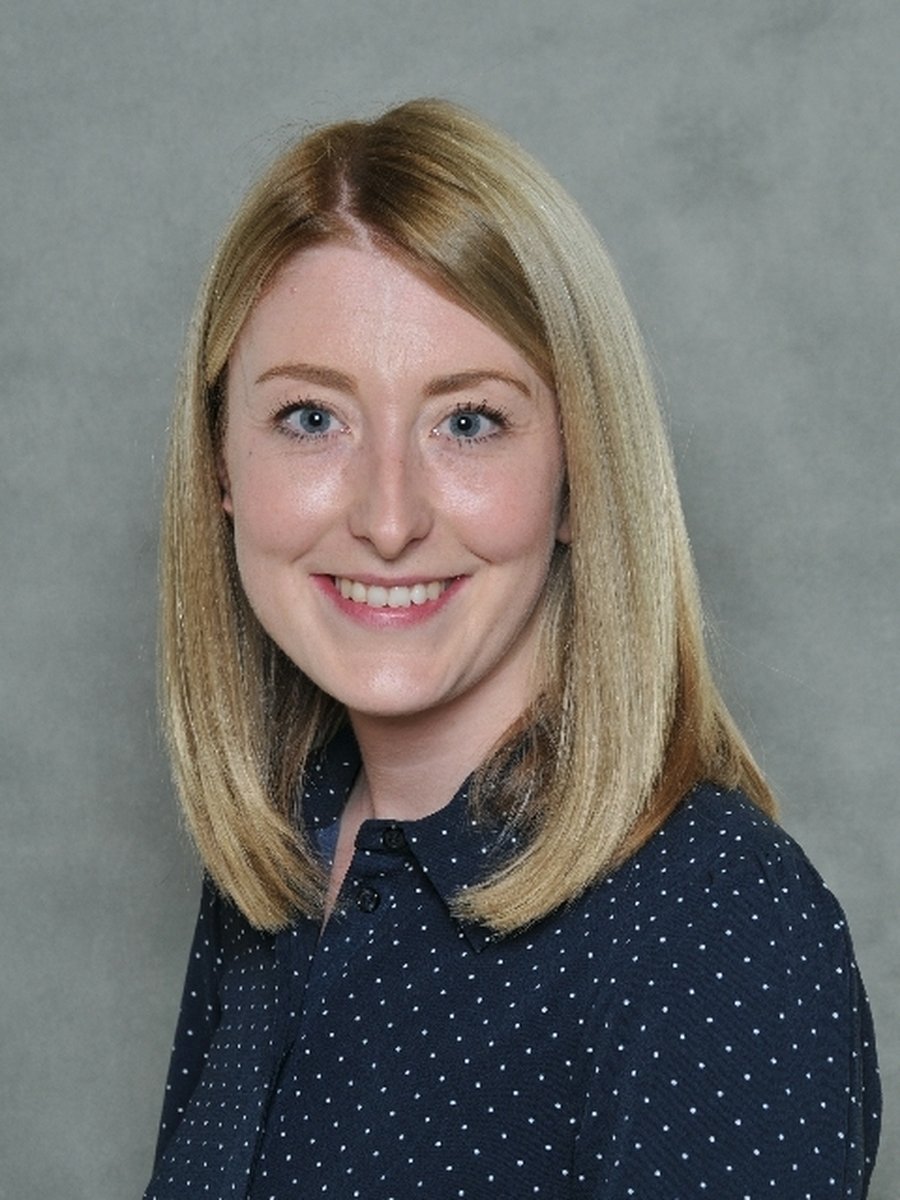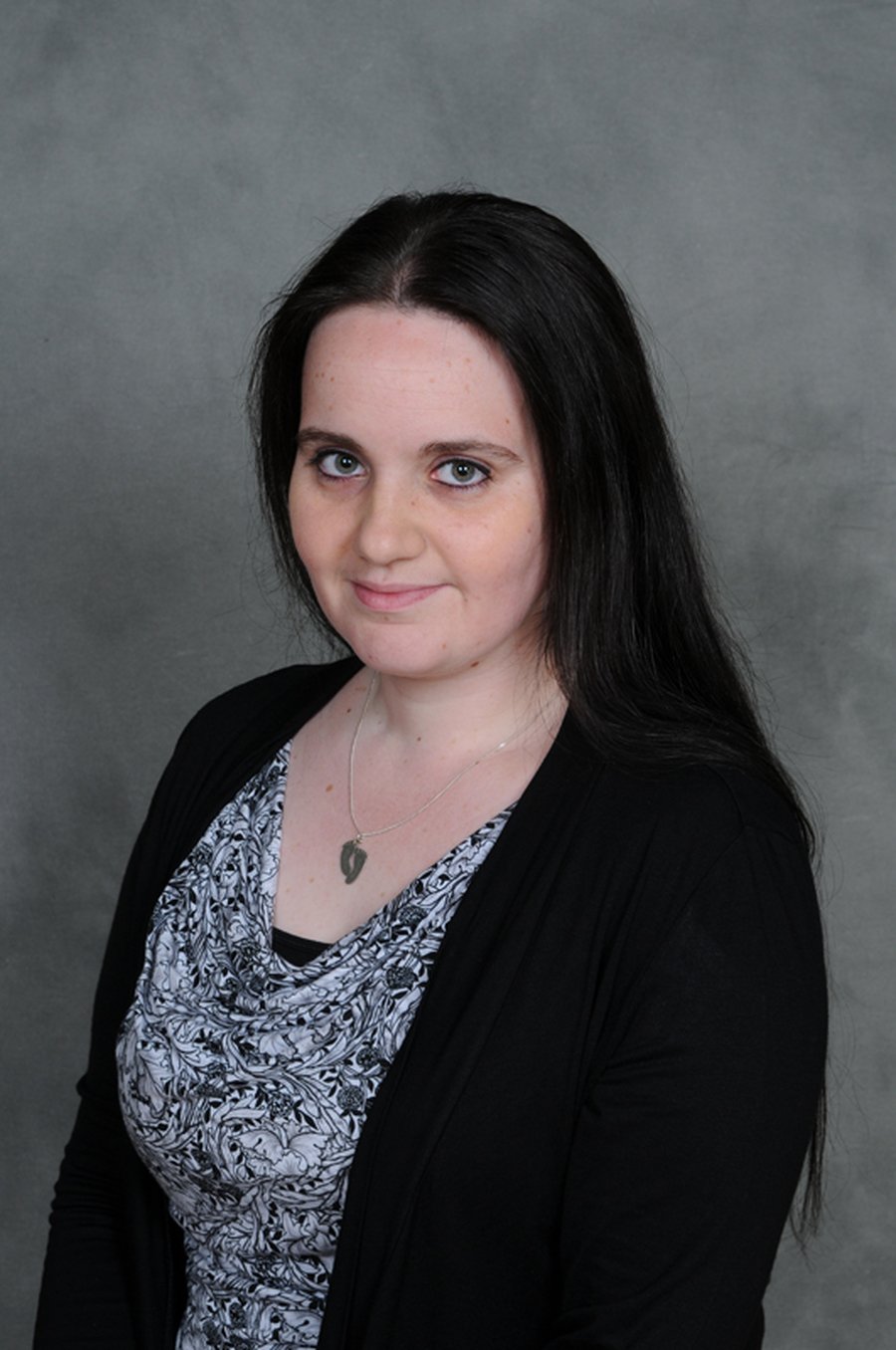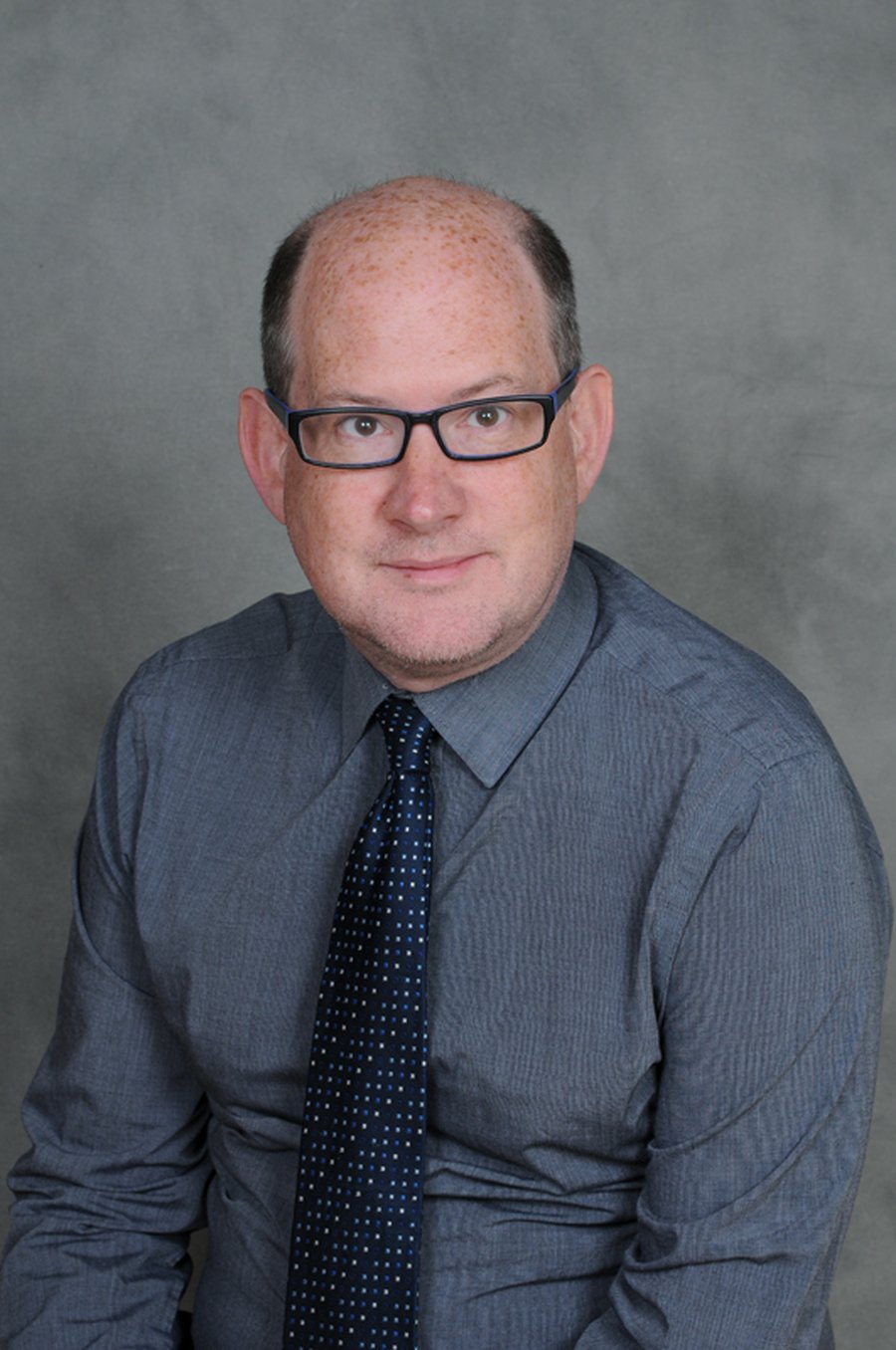 Mr. J. Wedge
Assistant Head Teacher (Key Stage 2 Manager) / Y6 Teacher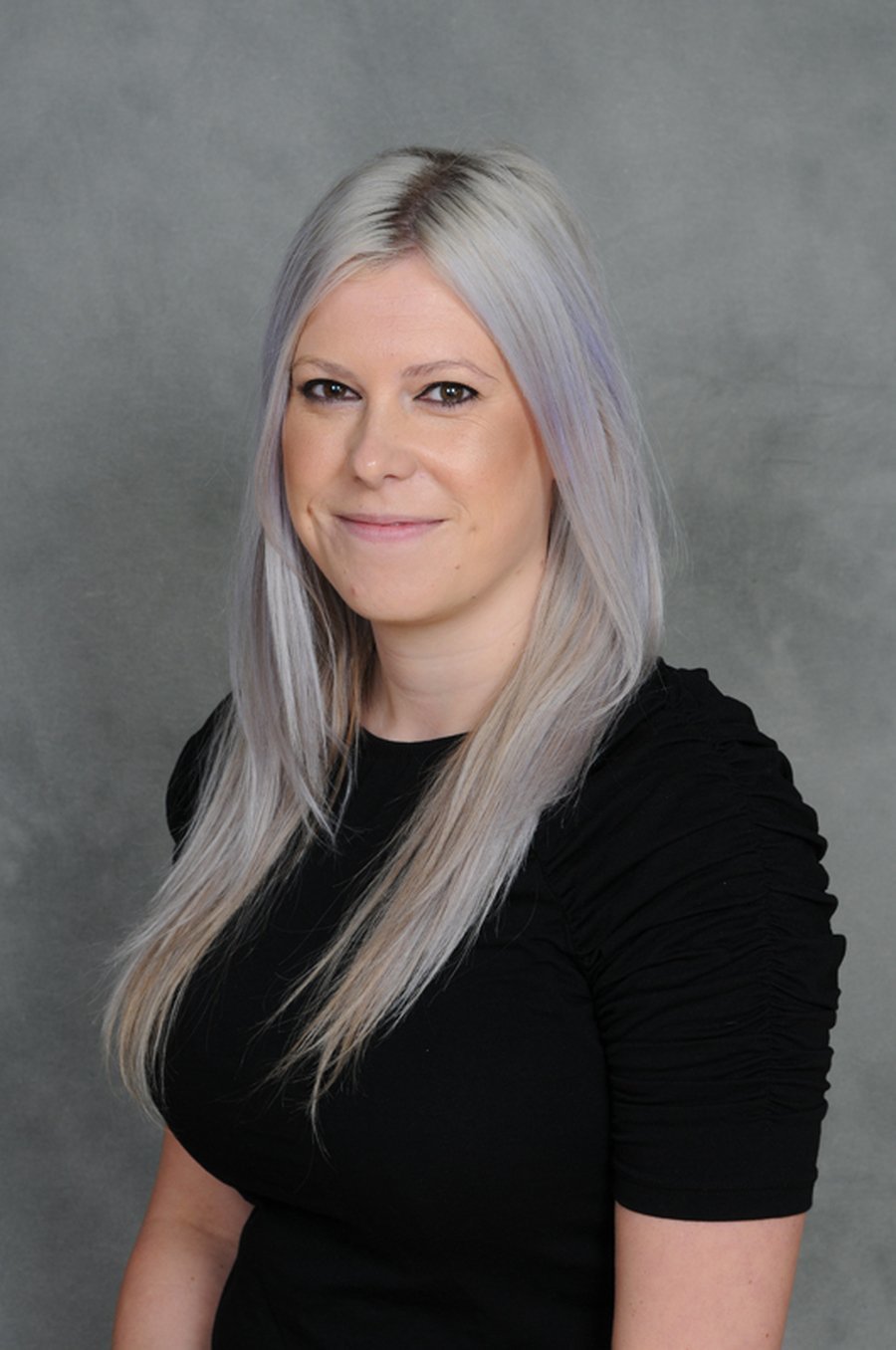 Mrs S. Antrobus
Phase Leader 5 and 6/Teacher
We have loved welcoming some of you back over the last couple of weeks and those that we haven't seen, we hope that you are all still keeping well. We are still awaiting some pictures and messages for the year book and DVD so please send them along with parental consent to year6@meadow-view.walsall.sch.uk as soon as possible. Without consent, we will unfortunately not be able to include some of the photos.
Have a look at our photo challenge below. It can be a photo that you have taken at any point - you don't have to take a new one unless you want to! We are really looking forward to seeing them. Please send them in by Friday 10th July.
For those of you not in school, please continue to send us emails and photos. We may not be able to
respond as quickly but we would still love to see them!
Take care everyone and stay safe,
Mrs Ingram, Miss Antrobus, Mr Wedge, Mrs Roper and Mrs Cham
Year 6 House Point Competition
| | | | |
| --- | --- | --- | --- |
| Ahlberg | Rowling | Travers | Walliams |
| 284 | 465 | 436 | 428 |
We know how much you all love to take a photo so thought we would set you a bit of a challenge. You never know - impress us and there may be prizes!
So remember to think outside of the box!
Daniel's Photo Challenge. Wow look how many books he has!
The poem he is holding was written by his mom!
On Tuesday, the staff and children who were in school wore orange in support of International Batten Disease Awareness Day. It's lovely to see that some of you join in too! #bemoreoscar
Well done to all the children that sent in their Talent Show entries, we had some fantastic performances. I know Mrs Adair had a very difficult job in deciding the winners.
To find out who they are and watch their performances, please click on the link below...
Here is a journal template you might want to use to record your experiences whilst the country is in lock down. You can use it to write down any experiences, thoughts or feelings. We'd love to see them when we get back to school or you can send them to us via e mail.
Jacob has been using his time at home to learn Spanish - amazing! The staff are looking forward to their first lesson!
Bien hecho Jacob!
Charlotte has been using her spare time to learn a new a skill - amazing!
Read this fantastic poem written by Tess!!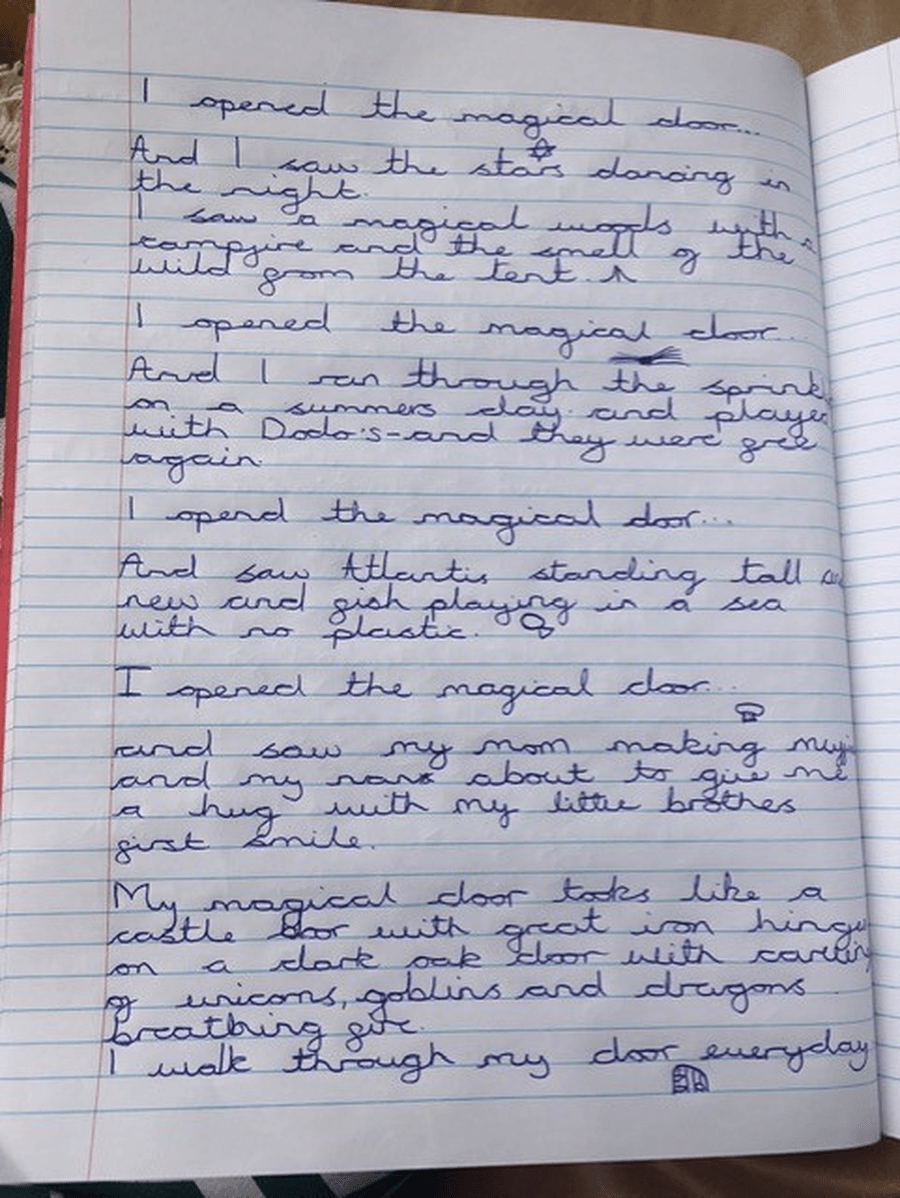 Year 6 - You Are Awesome!
We have quite literally been blown away by the thought and effort that has gone into creating this message. We miss you all but seeing your happy, smiling faces is always lovely. A wonderful Meadow View family sharing such an important message.
Thank you! Thank you! Thank you!
Have a read through Sophie's fantastic VE day celebration powerpoint - a brilliant effort Sophie. Well done!
Look what we have been up to!
Please read Laura's fantastic story. It is so creative. Well done Laura.
Archie's amazing poetry!!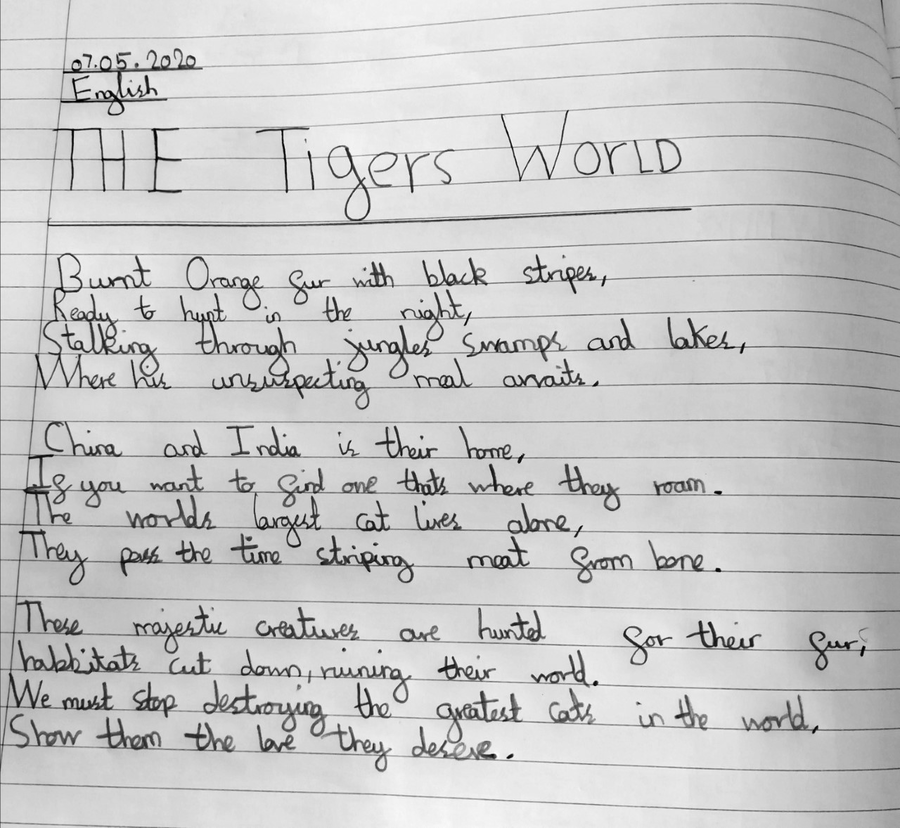 Have a read of Oliver's fab poems
Daily Maths lesson and resources
Some fantastic Maths by Laura. We love seeing your work - thank you for sending it to us Laura!
If you log in to your account on Purple Mash you will find some additional tasks. If you can't remember your username or password, don't worry. Send us a message and we will be able to send you a reminder. Have fun!
LIFE EXPERIENCES MENU
How many can you learn to do?
Remember to take pictures to share with us!
Daily English lesson and resources
Take a look at some of our writing...
We have allocated a selection of books for you to read using Bug Club. These are interactive books and you can choose which books you want to read.
There are quizzes to complete for each book and you can earn rewards to create and build your own zone on the ActiveLearn website!
Please feel free to write a review or send a recommendation to us - you never know there may be house points on offer! (COME ON TRAVERS!)
In order to access your login details please contact us through the Year 6 email address.
Follow the link below using your laptop, iPad or Tablet.
The BBC are offering daily lessons for all pupils to access from a range of subjects. Please visit for extra lessons and support.
TRANSITION WORK
Below is the transition booklet that the children have been working through at school.
Ongoing curriculum tasks
"What can we learn from the wars?
Look at this amazing powerpoint that Tess has produced! Such a lot of hard work has gone into this - a huge well done from us Tess!!
Harry has created this amazing video showing genuine items from the 1940s!
Daniel has created a super poster! Great work Daniel! Thanks for sharing it with us!
Have a go at the quiz/challenge below - email your answers along with the name of your house and we will award a house point for each correct answer. GOOD LUCK!
Do try at home!
Below you will find a fun science experiment/investigation that you can try at home. Have a go and remember to send us photos to put on here to show everyone.
Have a look at some of the art work Year 6 have produced - keep sending it in to us!
Don't know about you but spending all this time indoors has been the perfect excuse to curl up with a good book - even Ted is getting involved! I've got a big pile of books that have been recommended to me to read by children - this is one of them. It's called 'Letters from the Lighthouse' by Emma Carroll - have any of you read it? The twist at the end is brilliant - I didn't see it coming!! Next on my list is 'Northern Lights' by Phillip Pullman. I'll let you know how I get on...
Please send us any reviews / photos of books that you have read! We can share them and recommend books to each other - I'd love to know what you think I should read next.
Take care you lovely lot. Everyone is really missing you.
Remember it is always good to have a break from the screen and burn off some of that energy! There are lots of things you could do. Have a look on the school's PE page for ideas, links and challenges! Don't forget to send us pictures!!!
See what you can come up with! Maybe you could get your siblings / other family members involved!!! Send us any routines you have created - we'd love to see them!