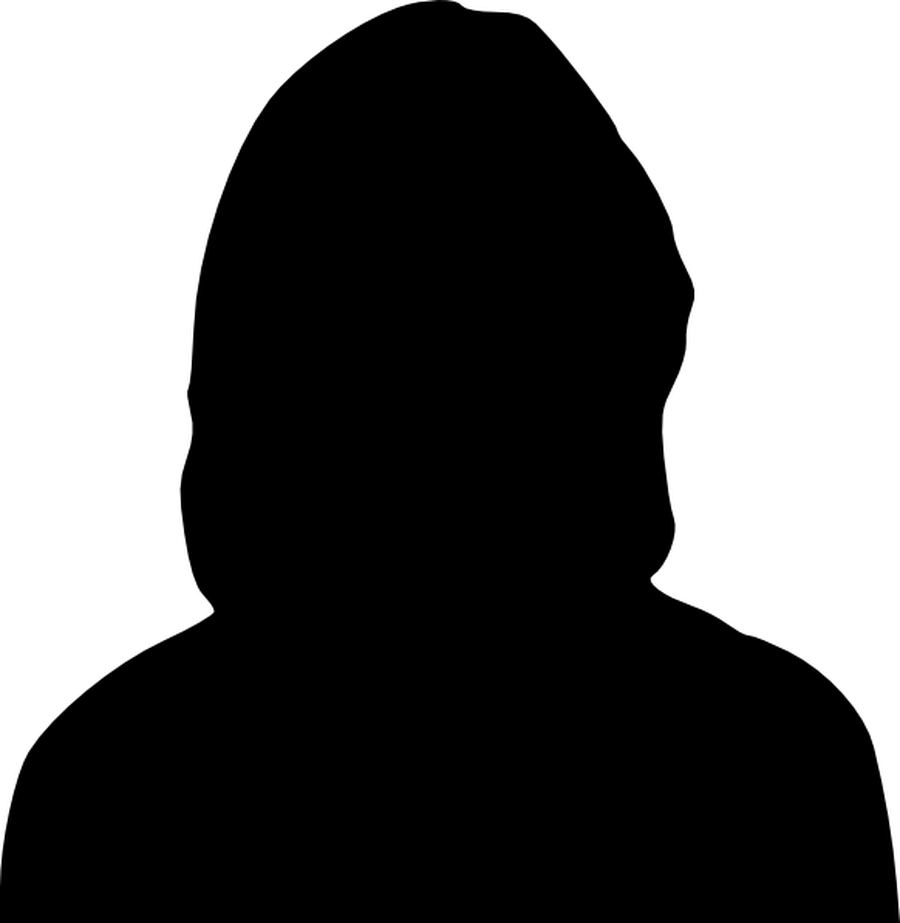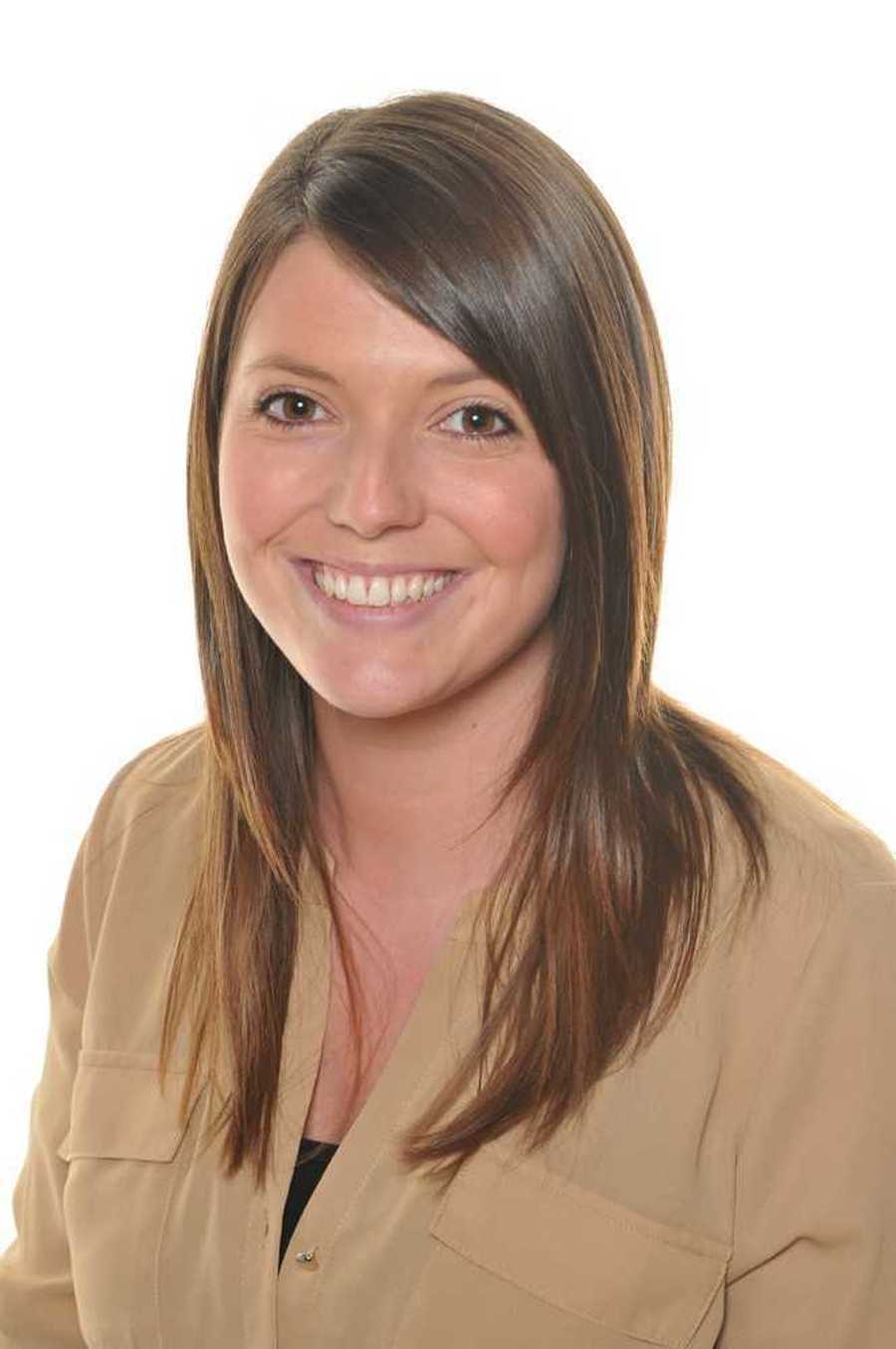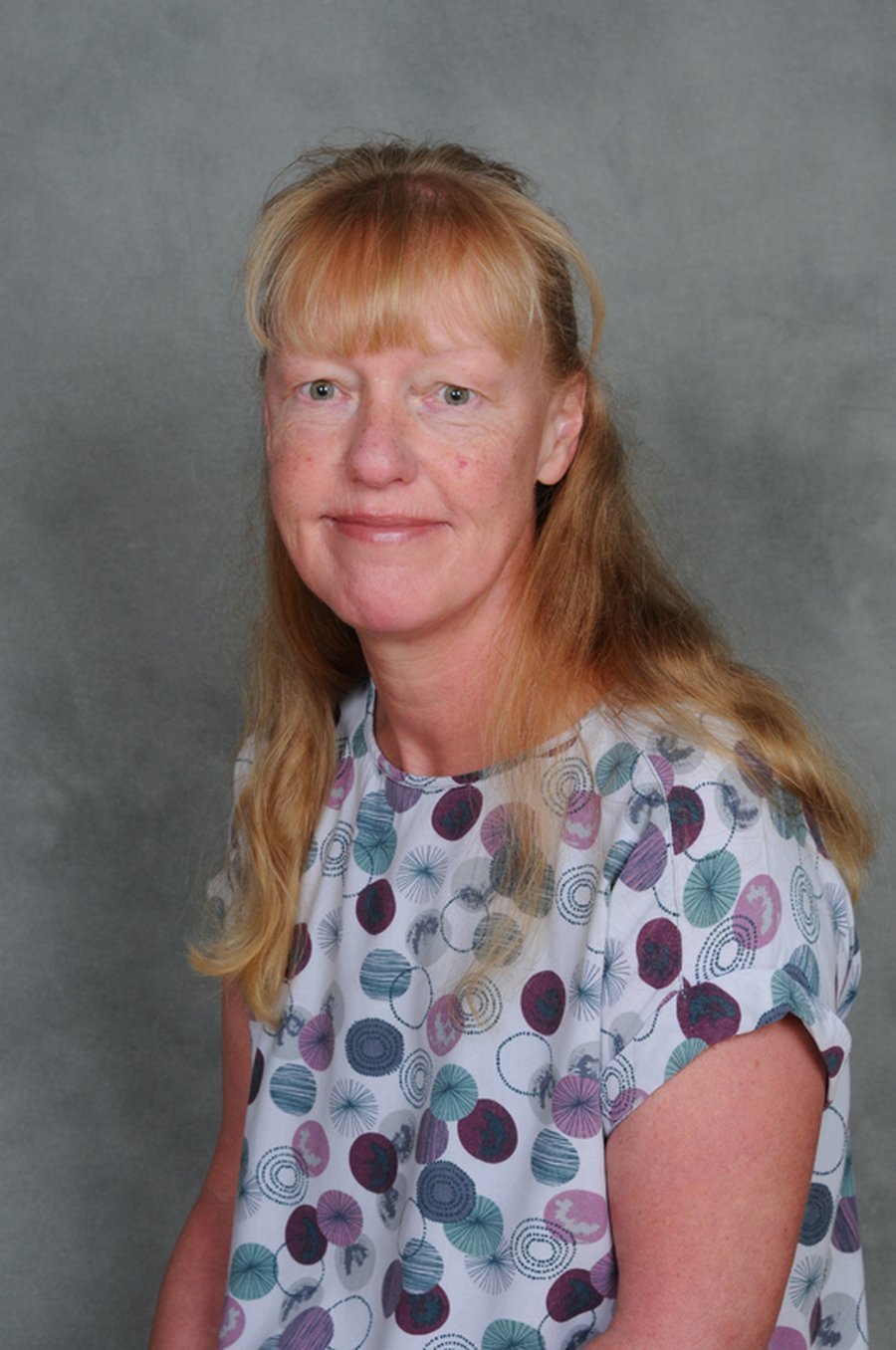 Mrs S. Barnett
Learning Support Assistant
On Tuesday 15th June, Year 3 will be tasting a small amount of a Mayan inspired chocolate drink. This is as part of our curriculum work on the Mayans where we will understand the use of the cocoa bean and how it was roasted, shelled and mixed with other ingredients to make a Mayan drink.


The ingredients in the Mayan drink will be:
Cocoa Beans
Water
Corn flour
Chilli
Honey
Cinnamon


If your child has any allergies to the above ingredients or anything you need to make us aware of, please get in touch with the year 3 team.
Well done to Isla and Frederick for their Class Champion certificates today! 11.6.21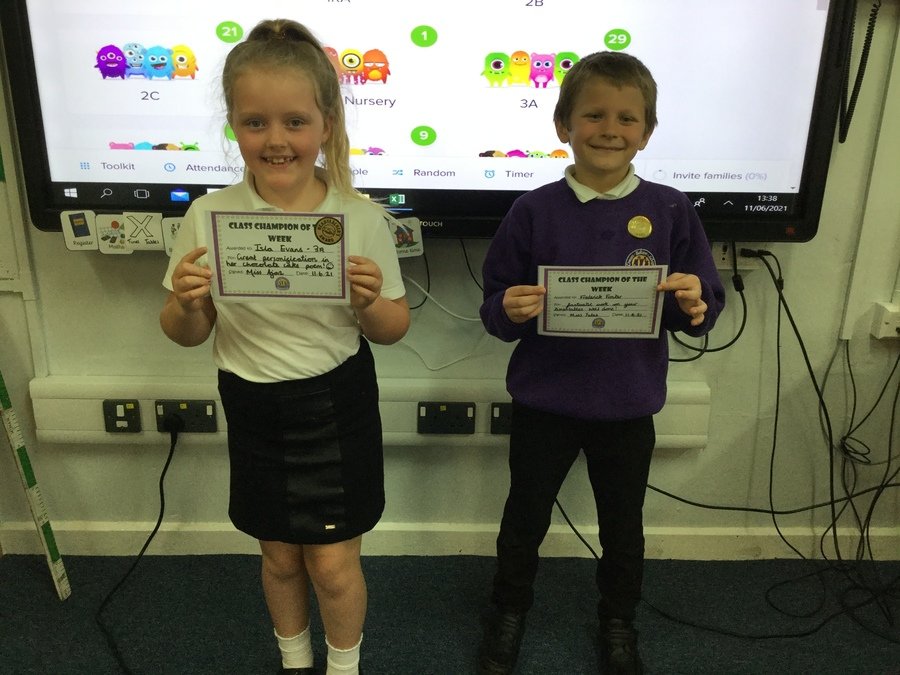 Well done to the following children who earned their certificate for walking to school every day during 'Walk to School Week' wb 17.5.21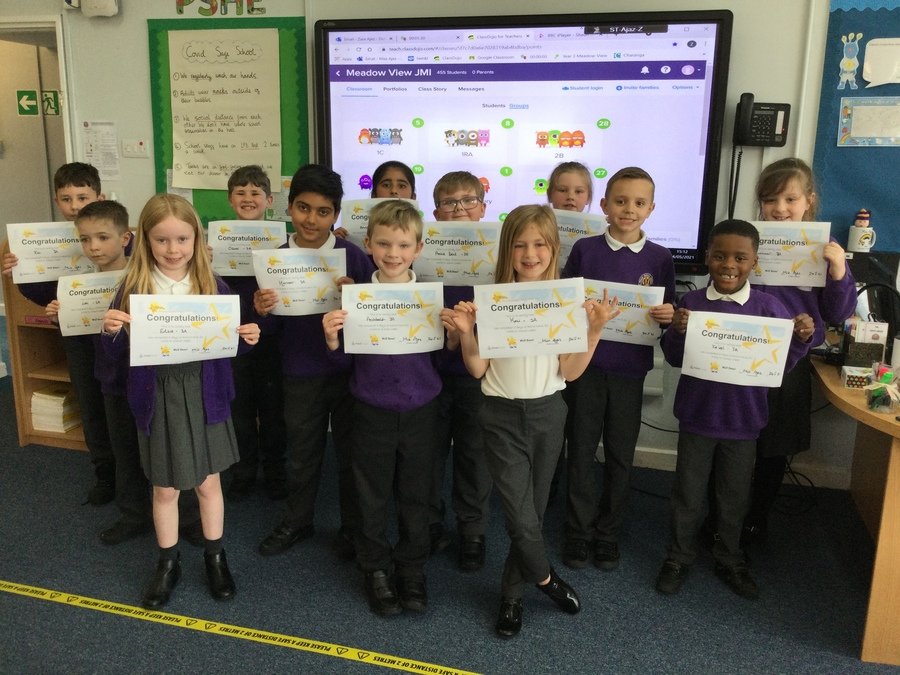 Well done to Kaci and Neve for their Superpower certificates for making the most of 'opportunities' in school!
A big well done also to Alleyah and Neve for their class champion certificates on 14.5.21!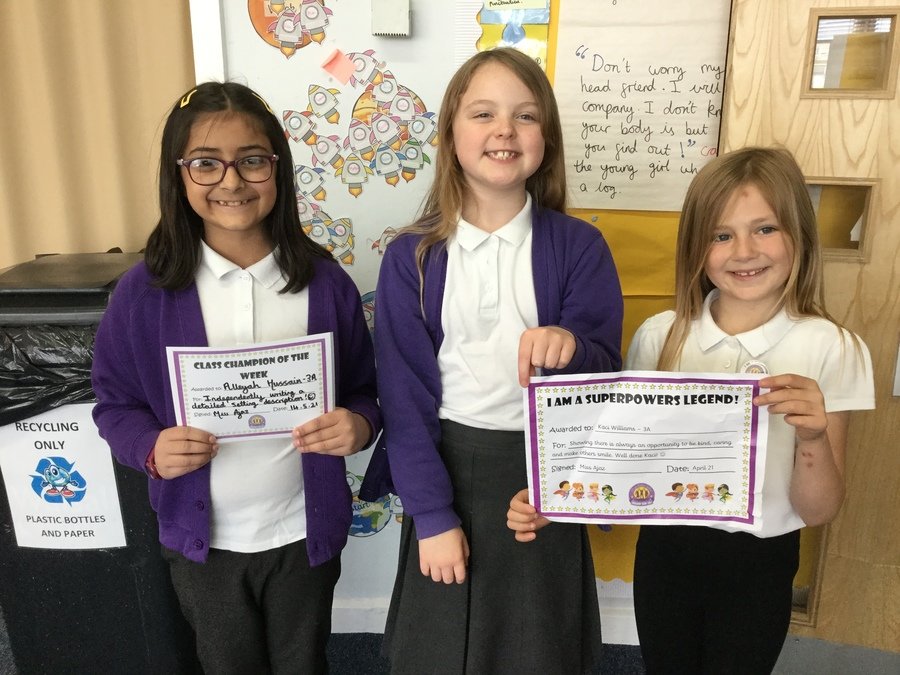 Outdoor Learning
Year 3 have been in the outdoor area digging a space where they have planted a cherry tree to mark the space where their time capsule will be buried.
Homework
Maths and English homework will be set online on Google Classroom every Friday, due in for the following Friday. Children have been given their log-ins to take home and have practised accessing the website in school.
Please do not send in children with completed paper homework. Instead, take a picture of their work and email it to year3@meadow-view.walsall.sch.uk or save online work on Google Classroom, either way is fine.
English
During the Summer term, we are looking at the books The Hero Twins and Charlie and the Chocolate Factory in our English and Guided Reading lessons.
Science
During our science lessons this half term we will be learning about 'Animals Including Humans' and we will be looking to answer the big question, "What's under our skin?"
Year 3 Curriculum Map

If you would like to know a little more about what the children in Year 3 will be learning about this half term, please refer to our curriculum map document below. Alternatively, click here.
Maths
We are focusing on Shape and Fractions as well as Measure of weight and capacity during the Summer term.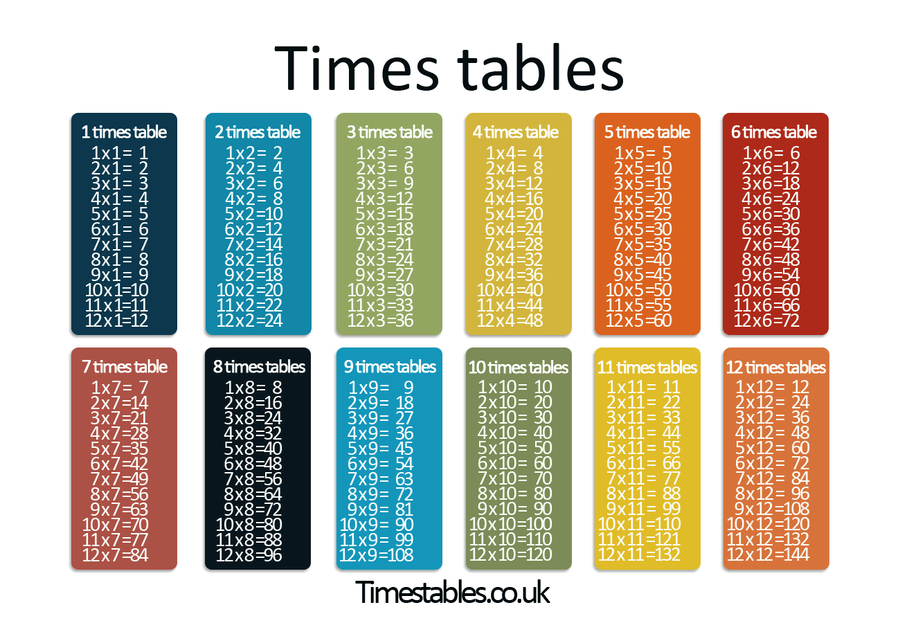 Curriculum
In Curriculum we will be learning about the Mayan civilisation through history, geography, art and D&T. We will be answering the big question, 'Did chocolate change our lives?'
Music
We have been using the glockenspiels to play notes to our song we are learning on Charanga!